WHHI would like to offer an extension into the local community by inviting the local schools into our fully functioning television studio for a field trip or class project. Students can shadow our news anchor team and/or sports broadcasting crew as well as watch how our production team edits commercials and shows.
What will your class learn?
You will be able to bring your class into the studio and shadow our news anchors, ask questions to the sports broadcasters, sales representatives, and our production team.
This process would be as follows:
Having a pre-planned story your class develops, we can show them how we relate that information to the viewers, what graphics we use, and how we invite and attract guests to the talk shows.
Another aspect could be showing the students on-location shooting and how we set up our filming equipment and interviewing clients or coaches.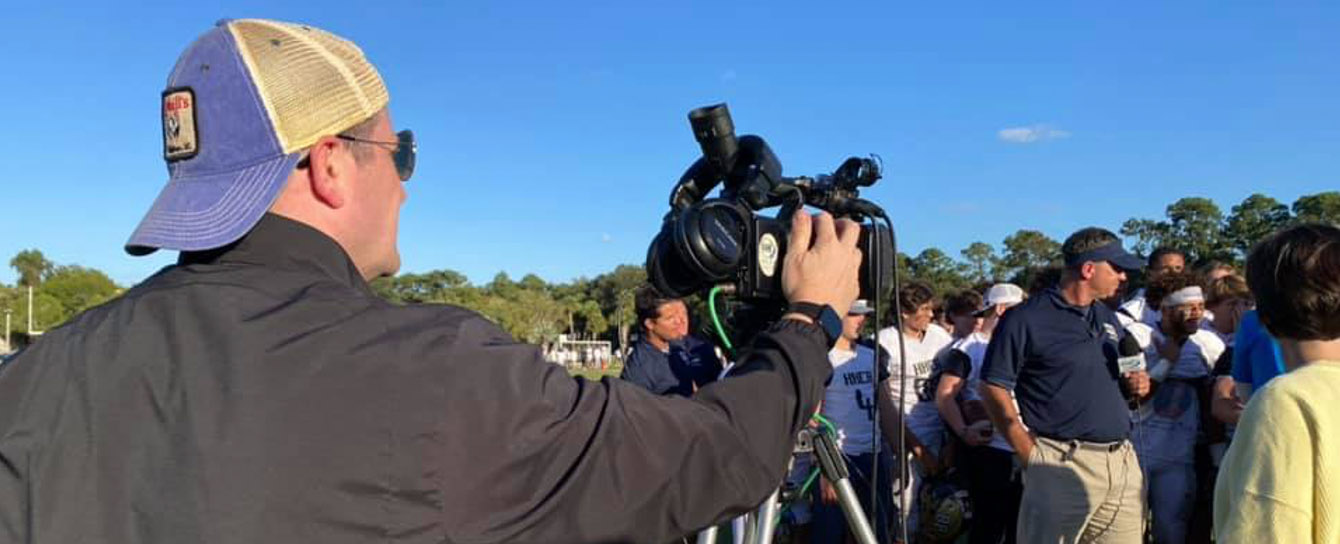 Some examples of what the kids will be able to take away from this experience:
Learn how our editors underwrite and edit together commercials, and the types of shots our sports broadcasters use.
Hands-on experience with the camera equipment and learn the functions and lens capabilities for specific tasks such as sports broadcasting or wide-angle shooting.
Learn how our sales representatives and account managers pitch to clients to purchase airtime.
Watch our team film and record daily news and headlines.
The students can learn to write headlines, deliver news with a professional tone and create graphics for mock commercials.
TCL Programs with the Local High School
Learn the basic skills needed to create your own talk show or broadcast for a class project, and learn to read headlines and weather reports. Coordinate programs where you have guests promote community events, fundraisers, and products.
If any faculty members are interested in receiving additional information or have any questions about the program and how it can be completed for academic credit or added to your curriculum, they may reach out to our General Manager at jjeremiah@whhitv.com.
Written by Fall 2022 Intern Justin Williams